welcome to humble servant software

humble servant software provides high quality, professional web site design, graphics, and programming services.
web design
web application programming
graphic services: web graphics, brochures, letterhead, etc.
affiliated with a high-quality internet service provider to host your site
We have over ten years of experience designing, programming, implementing and maintaining web sites and database driven web-based computer applications. We will exceed your expectations, not your budget.
Please contact us using our Online Contact Form.
humble servant software...as you wish
featured website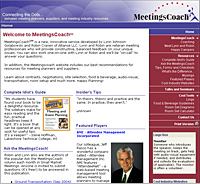 MeetingsCoachSM
www.meetingscoach.com
visit our client portfolio.