how much will that cost?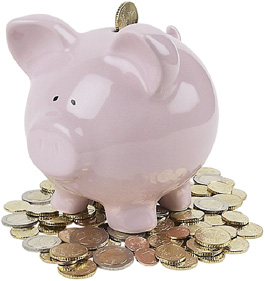 if you have to ask...er
I try my best to keep your website costs down. The combination of my experience, knowledge and the software development tools keep the production costs low and reasonable. While most web shops charge between $75.00 and $150.00 per hour, I keep my price down to $50.00.
How? Why? Am I an idiot? Well, I've kept my price low because, as I've stated before, I have become very frustrated seeing the poor quality some folks are producing and then charging $100.00 an hour simply because they can. When I build a web site, if I don't like it, it doesn't go into production until I do. Therefore, with proper planning and by focusing soley on my clients needs, I can build a better web site in half the time as others. I'm not a lawyer, so I'm not going to charge you for calling me with questions or for helping you push content to your site.
The cost of your website will depend a lot on you. Before you hire someone, ask yourself these questions:
What will my business accomplish by being on the Internet?
Who's going to want to see my website?
What group of people to I want to appeal to? Kids, teens, young adults, professionals, seniors?
What information do I want to put on the website? Do I have it prepared?
I want pictures on my site to show off my business. What pictures do I want to use?
These are the questions I will be asking you, so if you are prepared then we can get down to business just that much sooner. The most time consuming part of building any website is waiting for the page content.
The following table will give you an idea of the prices I have charged in the past.
| | |
| --- | --- |
| Graphics, logos, brochures | $30.00 / hour |
| Web design, programming | $50.00 / hour |
| Static website (~10 pages) | $300.00 |
| Automated website with administration | $1500.00 |
| Fully customized content management system | $2500.00 |
Now that you know a litle more about how I do business, I would love to hear from you. I chose the name humble servant software for my company because that is how I feel about this business. I am here for you. Whatever you want, whatever you dream of, I will do my best to deliver it for you. If you aren't in love with your website by the time its ready to put into production, you won't pay for it.